It is sleeting outside right now, in a slurry of snow and slushy slop.
And it's so cliche' to show you photos of bulbs popping out of the ground and pots of pansies !!
So I will

Spice it up a bit

and show you something I'm growing.
The Chiltepin Chile
is a wild plant from Mexico/Central America/South U.S.
(Pronounced: Chill-Tee-Peen)-accent on the
chill.

It is one of the smallest chiles in the world...But I say it has got to be the smallest you'll ever see!
This chile will burn your mouth to hell, and keep you coming back for more. Don't be confused by the similar, chile
piquin
...that one is longer and a bit bigger. The best chiltepin is tiny and almost round in shape.
Es una de las comidas muy tipicas en el hogar Mexicano. Yo lo encuentro en el estado de Puebla en la Sierra Madre. He viajado mucho a todos partes de Mexico, y me encantan los sabores de la comida verdadera de Mexico.


These are commonly found in the markets in Mexico, always in a huge pile. You buy it dried by the kilo and take it home to prepare. The way chiltepin is prepared is to roast it in a pan on the stove (The family needs to leave the building while this is done!!) with a little oil and perhaps salt. Then it is ground by hand in a molcajete (made from stone). The taste becomes a bit smoky and deep. This is a staple on the tables in Mexican homes.



The ground chiltepin is kept in a container on the table, where you can take a pinch (if you dare) to add to your food. Do not be mistaken...This is not the red chile flakes you see at pizza parlors ! This is the real deal.

Anyway, the chiles are tiny, and the seedlings are tiny too- see the photo of the chiltepin seedlings compared to a dime. I'm growing some seeds that I harvested from a few dried chiles we had at home. The Chiltepin plant can grow to be a little tree about 4-6 feet tall. Of course in a northern climate, you'd have to bring it in for winter.
Click Here to see a good Chile Chart from ChilePlants.com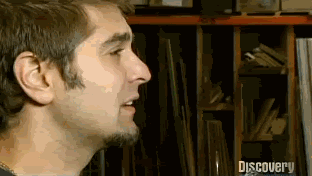 OK, so did this warm you up?...Ay Chihuahua !!!